The Modern History Research Centre (MHRC), which is housed in the Department of History, was formally established in January 2002.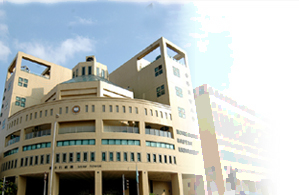 In the field of historical studies, modern history has become a clear direction of development. Between Eastern and Western cultures, Hong Kong serves as an intellectual bridge between China and the West. The Department of History has earned a reputation as an innovative unit in the pursuit of scholarship in Hong Kong, especially in the field of modern history. The faculty members of the Department are also the Research Fellows of the Centre. Moreover, a number of senior scholars from China Mainland, Taiwan, USA, Canada, U.K., Australia, Japan and Singapore have indicated their interests in joining the Centre as Honorary Fellows.
The Centre builds upon the existing research strengths of the Department and focuses efforts in the following research areas: (1) Modern intellectual history; (2) Modern cultural history; (3) Sino-foreign relations; (4) Hong Kong history; (5) Regional history other than Hong Kong Apart from the existing strengths, the Centre will continue to explore potential areas of investigation.
Regular publications of the Centre include an academic journal and a research newsletter. The Centre will actively look for grants, sponsorships and donations to support its research projects.